Data Sheet
LE DIFESE 2013
CLASSIFICATION
IGT - Toscana

FIRST VINTAGE ON THE MARKET
2002

GRAPES
Cabernet Sauvignon, Sangiovese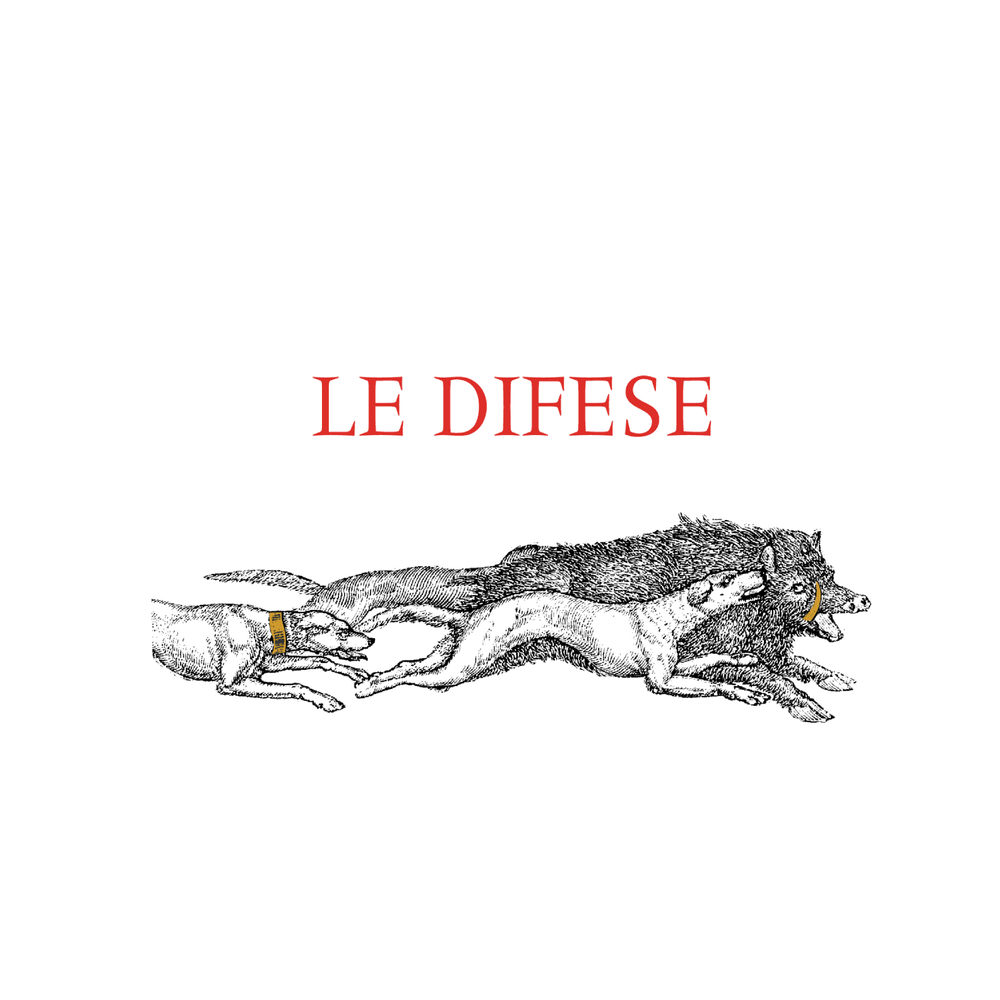 Le Difese
SOIL STYLE
The soils on which the vineyards stand has varied and complex terrain features with a strong presence of limestone, feature areas rich in marl and pebbles as well as being partly clayey; they sit at an altitude of between 100 and 300 metres above sea level, with a south/south-west exposure.
WEATHER TRENDS
It was fantastic year in every respect. After a fairly mild start to the winter, from the end of November through to the end of January, temperatures turned cold with very cold and rainy days. Spring started late and some frosts in April halted the sprouting, which also caused natural conditions of lower production. From May, the temperatures began to rise again, but gradually and with wet days with light rain. From the beginning of June, summer began with high temperatures but within seasonal averages and sporadic rains at the most opportune times to bring cooling and water supply to the vineyards. The continuation of the summer up to the harvest occurred under optimal conditions with a good temperature variation between day and night, favouring the aromatic extraction of the Cabernets.
HARVESTING
Harvesting, strictly by hand, began with the Cabernet Sauvignon grapes in mid-September, arriving at the winery with fantastic ripeness and low alcohol content. The Sangiovese grapes were harvested at the end of September and completed in the first days of October.
FERMENTATION
Careful selection and sorting of the bunches by hand. Soft destemming of the grapes.
Primary fermentation took place in stainless steel vats at a controlled temperature (27-28°C). Maceration on the skins for 13-15 days for the Cabernet Sauvignon and for about 14-18 days for the Sangiovese, with successive phases of pumping over and frequent deléstage to stimulate aromatic extraction and soften the tannins. Malolactic fermentation was carried out in steel and concluded towards the end of November.
AGEING
At the end of the malolactic fermentation, the wine remains in steel for about 3-4 months and temperatures are kept around 10 ° C. Periodic decanting is carried out to eliminate the sediments. The wine then undergoes an aging in wood, with French oak barriques previously used for Sassicaia and Guidalberto, for an average period ranging from 6 to 8 months. At the end of the aging period in wood, the wine returns into the steel tanks where the temperature is stabilized for about 20 days at around 4-5 ° C for the necessary tartaric stabilization, before bottling.