Data Sheet
LE DIFESE 2010
CLASSIFICATION
IGT - Toscana

FIRST VINTAGE ON THE MARKET
2002

GRAPES
Cabernet Sauvignon, Sangiovese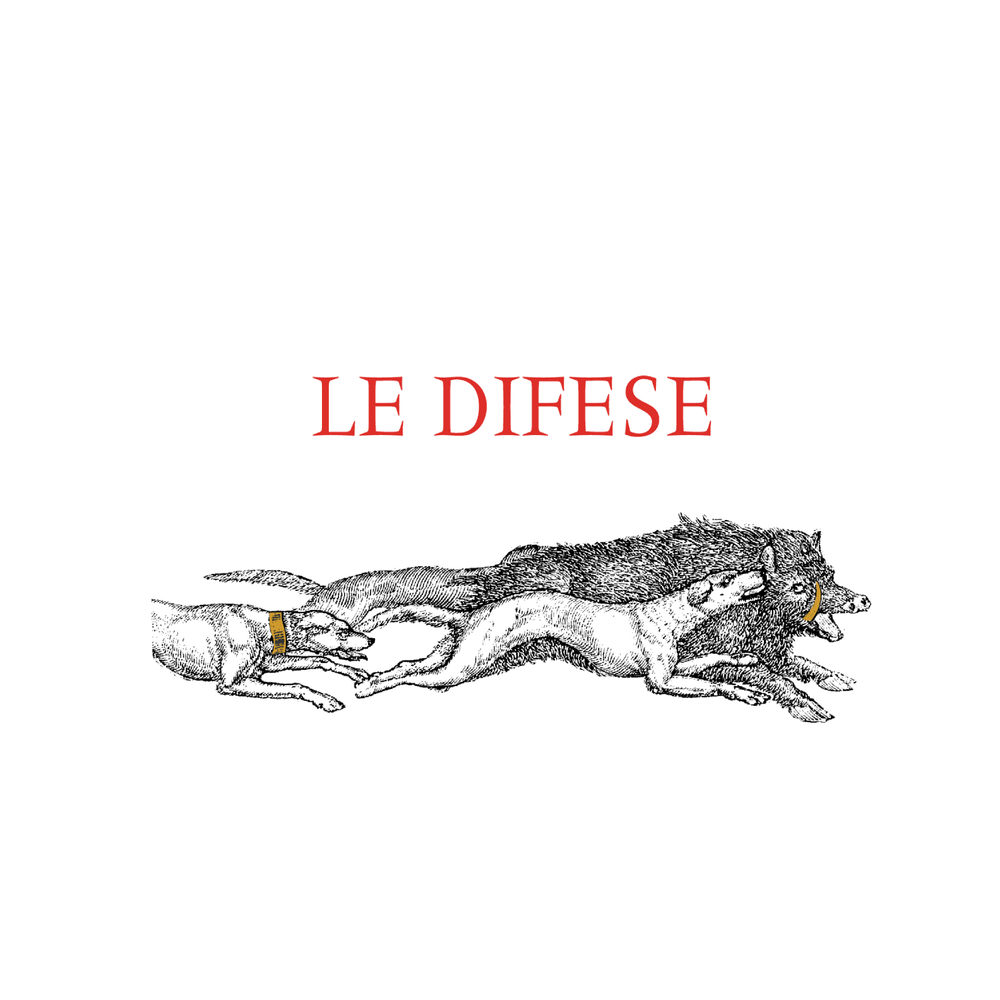 Le Difese
SOIL STYLE
The soils on which the vineyards stand has varied and complex terrain features with a strong presence of limestone, feature areas rich in marl and pebbles as well as being partly clayey; they sit at an altitude of between 100 and 300 metres above sea level, with a south/south-west exposure.
WEATHER TRENDS
The accumulation of rain during the winter period allowed regular germination and, therefore, normal flowering. The grapes did not suffer in terms of fruit set. The seasonal progression from spring to summer was cool and breezy, without the peaks of intense heat reached during July and August.
HARVESTING
Due to this phenomenon, it was necessary to extend the various phases of the harvest, which did not begin until late August. This was also the case for frequent inspections of the earliest grapes, in order to determine and optimise the right harvest time, ensuring optimal polyphenolic and anthocyanin content. Fermentation took place in steel vats at controlled temperatures. Maceration lasted for about 13-15 days for the Cabernet Sauvignon and 15-18 days for the Sangiovese.
FERMENTATION
Careful selection and sorting of the bunches by hand. Soft destemming of the grapes.
Primary fermentation took place in stainless steel vats at a controlled temperature (27-28°C). Maceration on the skins for 13-15 days for the Cabernet Sauvignon and for about 14-18 days for the Sangiovese, with successive phases of pumping over and frequent deléstage to stimulate aromatic extraction and soften the tannins. Malolactic fermentation was carried out in steel and concluded towards the end of November.
AGEING
At the end of the malolactic fermentation, the wine remains in steel for about 3-4 months and temperatures are kept around 10 ° C. Periodic decanting is carried out to eliminate the sediments. The wine then undergoes an aging in wood, with French oak barriques previously used for Sassicaia and Guidalberto, for an average period ranging from 6 to 8 months. At the end of the aging period in wood, the wine returns into the steel tanks where the temperature is stabilized for about 20 days at around 4-5 ° C for the necessary tartaric stabilization, before bottling.