Data Sheet
LE DIFESE 2006
CLASSIFICATION
IGT - Toscana

FIRST VINTAGE ON THE MARKET
2002

GRAPES
Cabernet Sauvignon, Sangiovese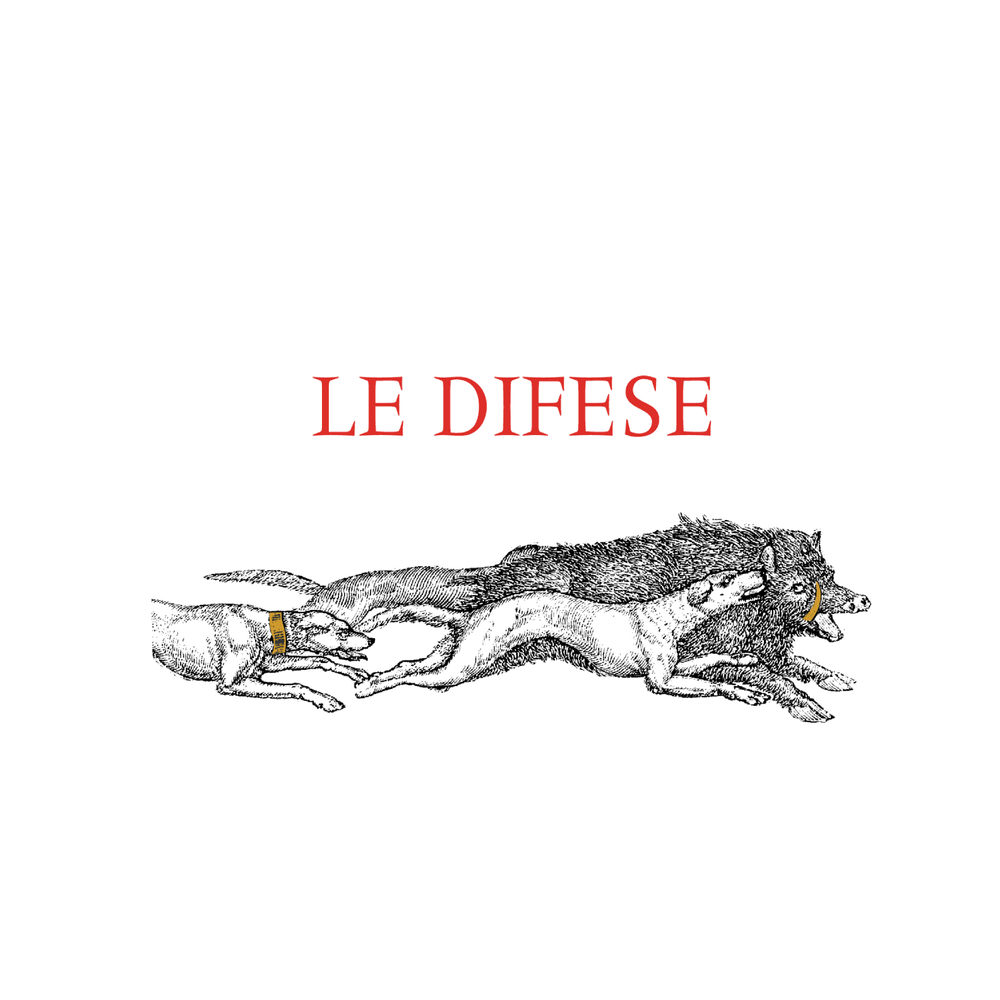 Le Difese
SOIL STYLE
The soils on which the vineyards stand has varied and complex terrain features with a strong presence of limestone, feature areas rich in marl and pebbles as well as being partly clayey; they sit at an altitude of between 100 and 300 metres above sea level, with a south/south-west exposure.
WEATHER TRENDS
Cold and rainy winter months caused a delay in budding that the warm spring days were not able to make up for. This phenomenon due to temperature fluctuations induced an irregular flowering that lasted for a considerable time, leading to full flowering in the first week of June. The usual vigour of the shoots was accompanied by good productivity, which even in the youngest vineyards was expertly regulated by modest bunch thinning, synonymous with vegetative-productive balance. The summer, with almost no rain, was fortunately accompanied by temperatures that were never excessive, and this allowed the vines to develop good aromatic characteristics. Thus, the grapes presented themselves perfectly at the start of the harvest: concentrated and evenly ripe.
HARVESTING
There was rain during the harvest in the early stages, slowing down harvesting operations, but the subsequent re-establishment of the favourable weather allowed for a slow harvest, which had a positive influence on the polyphenolic and anthocyanin content.
FERMENTATION
Careful selection and sorting of the bunches by hand. Soft destemming of the grapes.
Primary fermentation took place in stainless steel vats at a controlled temperature (27-28°C). Maceration on the skins for 13-15 days for the Cabernet Sauvignon and for about 14-18 days for the Sangiovese, with successive phases of pumping over and frequent deléstage to stimulate aromatic extraction and soften the tannins. Malolactic fermentation was carried out in steel and concluded towards the end of November.
AGEING
At the end of the malolactic fermentation, the wine remains in steel for about 3-4 months and temperatures are kept around 10 ° C. Periodic decanting is carried out to eliminate the sediments. The wine then undergoes an aging in wood, with French oak barriques previously used for Sassicaia and Guidalberto, for an average period ranging from 6 to 8 months. At the end of the aging period in wood, the wine returns into the steel tanks where the temperature is stabilized for about 20 days at around 4-5 ° C for the necessary tartaric stabilization, before bottling.